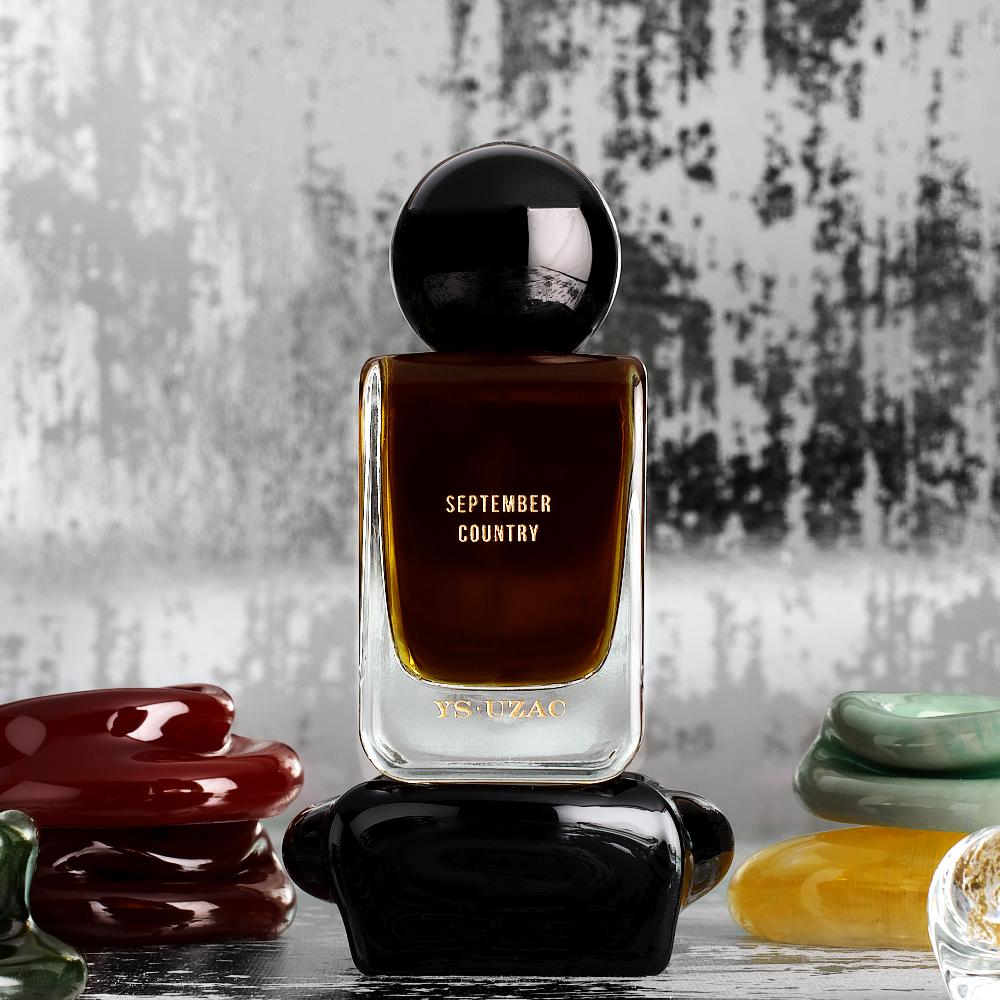 SEPTEMBER COUNTRY
Eau de Parfum Concentrée 50 ml | for Men & Women
The 3rd Micotti x Currentzis Edition

Composition Highlights:
Grey, Green, White, Yellow, Smoke
 2018 
"Is the summer over? Is autumn a beginning?
Is the mirror answering? Is absinthe forbidden?
Is ginger piquant? Is opium intelligent?
Is angelica protecting against spells?
Is September a country?"

THE PERFUME SCENERY
September as a New Beginning

---
Enigmatic Illuminating Bohemian Autumn Mood Extravagance Modernity Sentimental

A Vibrant 
September Air.

A New Start
of Seasons.



*YS-UZAC exclusive unfiltered perfume; No artificial colours
DISCOVER THE COMPLETE MICOTTIxCURRENTZIS EDITIONS
2016-2018

Explore the Artist collection