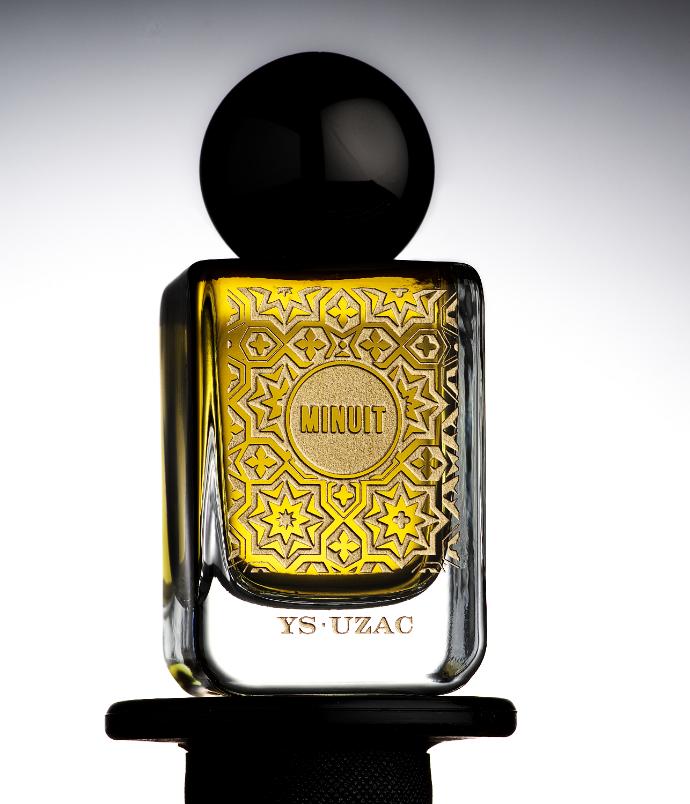 MINUIT CÉLESTE | 8DS.6
Eau de Parfum Concentrée 50 ml | for Men & Women

Composition Highlights:
Deep blue sky, Night at lakeside, Dazzling stars, Blond leather, Genuine tuberose
 2018 
Nightfall, when the birds fly back to their nests and a tranquil harmony slides over the busy diurnal hum, another wonderland begins to emerge. Lying on the grass, gazing up into an open sky, we allow ourselves to be children again. Counting the twinkling stars, contemplating the night-shining clouds, we whisper our secret wishes, numbered and radiant like the stars. If we are lucky, we may catch a meteor shower, and watch fire-trailed lights fall across the sky.

Can such a phenomenal celestial landscape be captured in a bottle? Can a night flower's lustrous fragrance enchant the starry mirror in the sky? Can we, through our senses, waltz with the bright stars through the eccentric blue? With Minuit Céleste, a place 2.5 million light years away from us is suddenly so near and so familiar.

*YS-UZAC exclusive unfiltered perfume; No artificial colours
THE PERFUME SCENERY
The Open Sky

---
Night-shining Clouds Airy Crisp Green Modernity Enigma Transparent Power Celestial Landscape Blond Leather







Airy. Transcendent. Assertive.
DISCOVER THE COMPLETE 8DS EDITION
2018

Explore the Cubist Trilogy Collection